What San Diego residents think about water
Although it only covers one part of one state, the San Diego County Water Authority's polling on water issues is very detailed and has been publicly reported for most years since 2003. The utility's surveys include questions on cost, quality, drought responses, personal conservation actions, treated effluent, and more.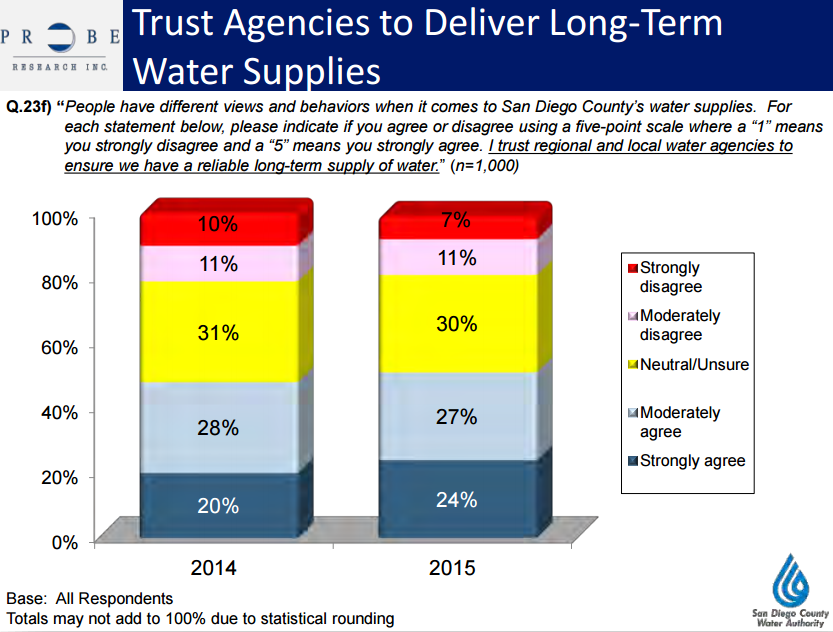 It would be perilous to extrapolate from just one part of Southern California to the rest of the state or nation. But the San Diego County Water Authority poll are detailed surveys that offer a solid template for other possible surveys. You can view slides with graphics from SDCWA on our data page, as well as grab a PowerPoint deck at the bottom of this post with all of the images imported.

Downloads
WaterPolls.org aggregates and analyzes public opinion data on water and related issues. Stay informed through our email newsletter, RSS feed, and Twitter.